We cannot ever really escape death and taxes; however death doesn't get worse every year



So can you actually make all your taxes go away? Well, if you have a profitable year of trading you certainly should pay your fair share, but there is no reason to pay one dollar more than your share. Helping you in defining just what is "your share" is what TraderStatus.com™ is all about.

On the flip side - if you have a trading loss when the year is through, you can minimize or even eliminate taxes on your other taxable income. All that is required is the proper business-like set-up before the trading losses are incurred. Uncle Sam is your "partner" when you have a good year. With proper TraderStatus™ planning Uncle can be forced to be your "partner" in the other years too.

It pays to be prepared for all potential likely outcomes and to minimize your taxes over-all to the greatest extent possible. Traders have options, including a choice of tax vehicles or entities to use and own their brokerage accounts in.

For some taxpayers this means nothing more than opening multiple brokerage accounts and keeping good records of their activities. For others forming a Family Limited Partnership or Incorporating their trading business(es) is the answer. Income Taxes and Trader Status can be as sophisticated as you wish them to be. It depends on how much you want to reduce your taxes, your risk tolerance level and what costs and inconveniences you are willing to pay to get you there.


We are located in Connecticut, but our clients have come from...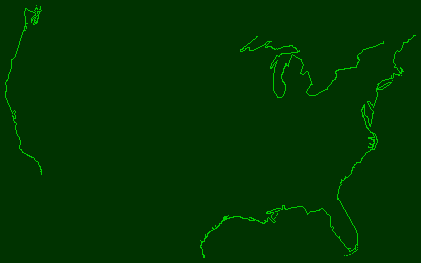 Here's where our offices are! Get Door-To-Door Directions


Traffic Cam:




Here's where our offices are (alternative view)


Here's how to drive here (we're 2 blocks north of the Trumbull Library)



25 Years of providing honest, low-profile representation of taxpayers to the I.R.S.
Tax Planning
Compliance and Tax Return Preparation
Mail Audits and Notices
Office Audit Representation
Field Audit Representation
Audits held at our office with Connecticut revenue agents, kept away from
your home or office to the greatest extent possible



Colin M. Cody, CPA, CMA
TraderStatus.com LLC
6004 Main Street
Trumbull, Connecticut 06611-2400

(203) 268-7000



MEMBERSHIPS




Member PCPS
The AICPA Alliance for CPA Firms
Private Companies Practice Section

American Institute of CPAs
Connecticut Society of CPAs
California Board of Accountancy
Institute of Management Accountants


License to Practice:
http://www.sots.state.ct.us/SBOA/DownloadData.html


AICPA PRP AICPA Peer Review Program
PCPS Private Companies Practice Section / Partnering for CPA Practice Success
https://peerreview.aicpa.org/firmfile/DocDefault.aspx


Online verifications:
http://www.ct.gov/sboa/site/default.asp
https://www.cba.ca.gov/ppns_search
---
While we hope the TraderStatus.com™ web site does help you to legitimately reduce your annual tax bill, if your time is better spent doing full-time trading please consider letting us handle the job for you!

Or if you feel that while you have a pretty good grasp of a trader status filing, you just don't want to spend the time each year checking for the inevitable law changes, or you don't want to inadvertently overlook something - again, please consider letting us handle the job!

Why use TraderStatus.com for your trader tax advisor? Colin M. Cody, CPA, CMA has been advising Security Traders on the Internet since 1991 (originally on the Prodigy "Money Talk" message boards) . Colin M. Cody, CPA, CMA has been instrumental in the authorship of the actual and forthcoming law, as written to his proposed specifications (pertaining to the Taxpayer Relief Act of 1997). Specifically: IRS Code Section 475(f)(1)(D); IRS Rev. Proc. 99-17 Sec. 5 (2011); Proposed Reg. 104924-98 (IRS) (2010) par. 9; par. 24 through 32; and 1.475(f)-2(a)(3).

That preceding string of gobbledy-gook (tax law citations) is not meant to confuse you, but to make you think. Who do you want as the person in your corner, the one preparing your individual, partnership or corporate tax compliance forms, advising you with your self-prepared tax return, or guiding your own CPA with the information and analysis contained in our TradersTaxPlan. When making your decision consider what our clients say: "At TraderStatus.com THEY KNOW THE LAW. They helped write it!"